Carpet may be in our name, but many customers are surprised to learn All American Carpet Inc is also a hardwood flooring company in Bakersfield, Kern County, and Landco, CA! We bring you a great selection of wood plank flooring, with stains spanning the entire spectrum of tones. We're determined to provide the gold standard in wood flooring.
Our Selection
From oak and maple to engineered plank and distressed wood, our scope of hardwood floors in Bakersfield, CA includes diverse options. With brands like Shaw, Mohawk, Provenza, Anderson, Hallmark and more, we give you access to all types of woods, numerous stains and finishes, and all types of grain patterns.
Best of all, when you choose hardwood flooring from All American Carpet Inc, you're also getting the very best installation! We ensure your investment in wood plank flooring will look as good years from now as it does right after your renovations.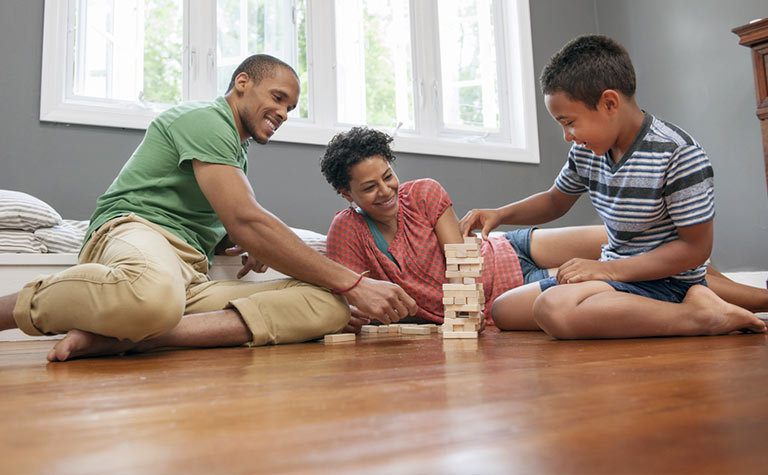 Hardwood Flooring Tips
Hardwood flooring is durable and timeless, making it perfect for any room of the home. This material is great for larger rooms like a living room, kitchen or dining room, where décor plays a major role. Beware the noise of hardwood, though! It can create echoing, which makes it less ideal for bedrooms.
When choosing hardwood, consider grain profile and stain color. Darker stains with a more robust grain pattern will make a room seem cozier and smaller; lighter stains and cleaner grains open up a room and make it seem more vibrant. Clean hardwood regularly to help it maintain appeal and never use harsh cleaning chemicals!
Experience Wood Plank Flooring in Your Home
Nothing beats the luxury and timelessness of hardwood floors. If you're looking to introduce your home to the ambiance and beauty of hardwood, visit All American Carpet Inc today. We have a wide variety of options for you to choose from, with stains and grain patterns that are perfect for any room.
Questions about installation for hardwood floors, tile, or commercial vinyl? Call our hardwood flooring company today at 661-325-3767 and let our knowledgeable team provide you with answers.